We take extra steps to ensure your child's entire life is restored after an accident. Personal injuries affect more than just the body; they can affect the trajectory of your child's life. Along with representation in court, we care about the immediate effects your child's injuries will have on their academic performance, extra-curricular activities, and mental, emotional, and social well-being. We have developed an advanced legal strategy when representing injured children. This model includes working with your child's school, teachers, daycare, coaches, therapists, surgeons, and physicians, providing a holistic approach to legal intervention.
Children do not experience injuries the same way adults do. They require different care to heal after impact injuries or trauma. This demands a distinct legal approach. Babies and young children cannot always effectively communicate the extent or existence of their injuries. As a result, additional care must be taken to ensure your child is advocated for to the fullest extent. Accident injury cases involving children go beyond the usual assessment for pain and suffering. Children frequently need more than compensation and reimbursed medical expenses, requiring educational protections, specialized therapists, and long-term care.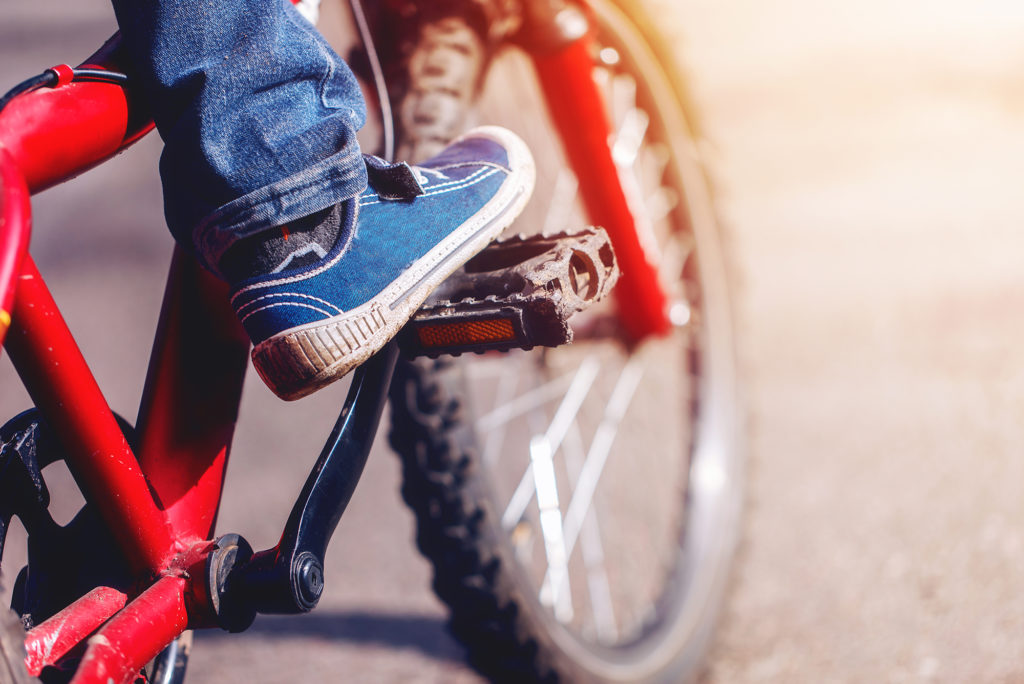 How was your Child Injured?
The way your child was injured is an essential factor in their personal injury case. All children experience injuries to some extent. Bruises and scraped knees are a part of life. However, when your child is wrongfully injured, it is unacceptable. Children are wrongfully injured in many ways, but the most common cause is motor vehicle accidents. Injuries resulting from accidents range from entirely innocent mistakes to reckless irresponsibility and even to the extent of intentional attacks. In any case, you and your child may be able to pursue an action for compensation and reimbursement for the cost of immediate and future care.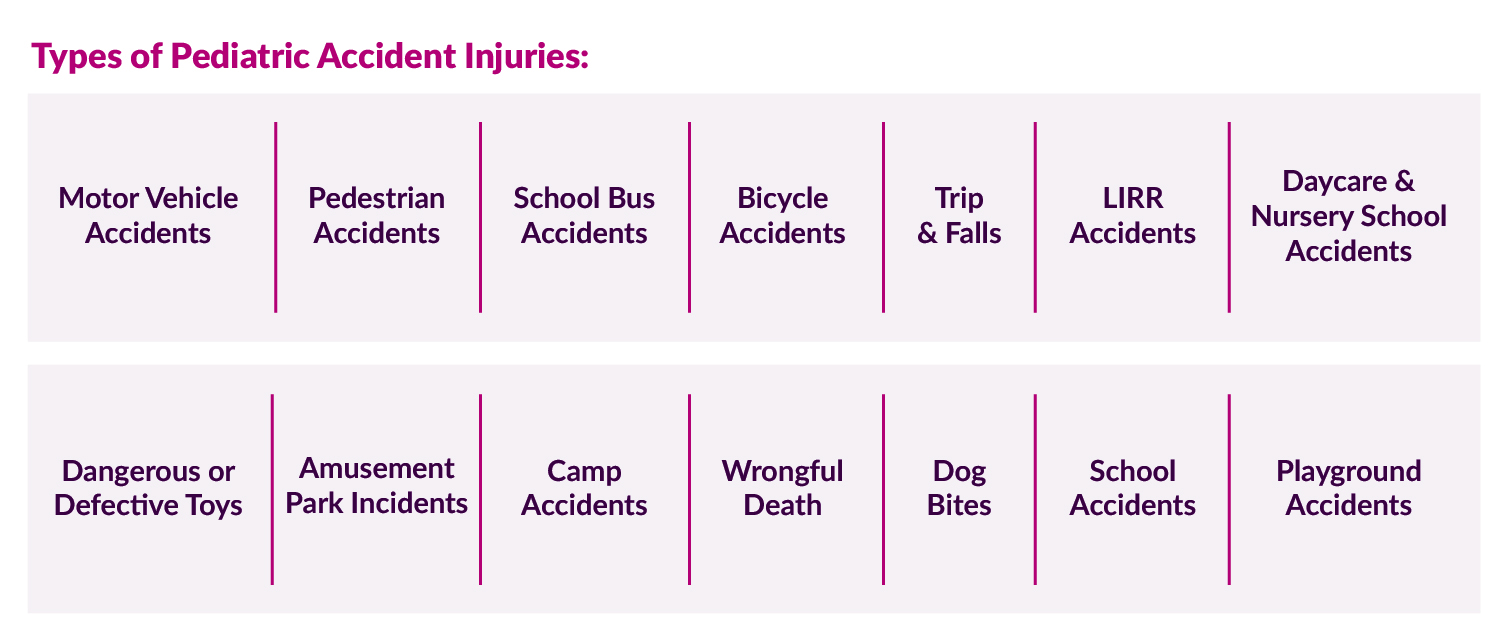 What are your Child's Injuries?
Children are still growing, and the growth process may alter the characteristics of their injuries. Serious injuries may be immediately apparent; however, the full extent of an injury or other injuries may not surface instantaneously after an accident. Regardless of the severity of your child's injuries, it can be most beneficial to have a full body examination. This is especially true for children who have verbal limitations. If your child has experienced injuries, exploring your legal options can make all the difference.