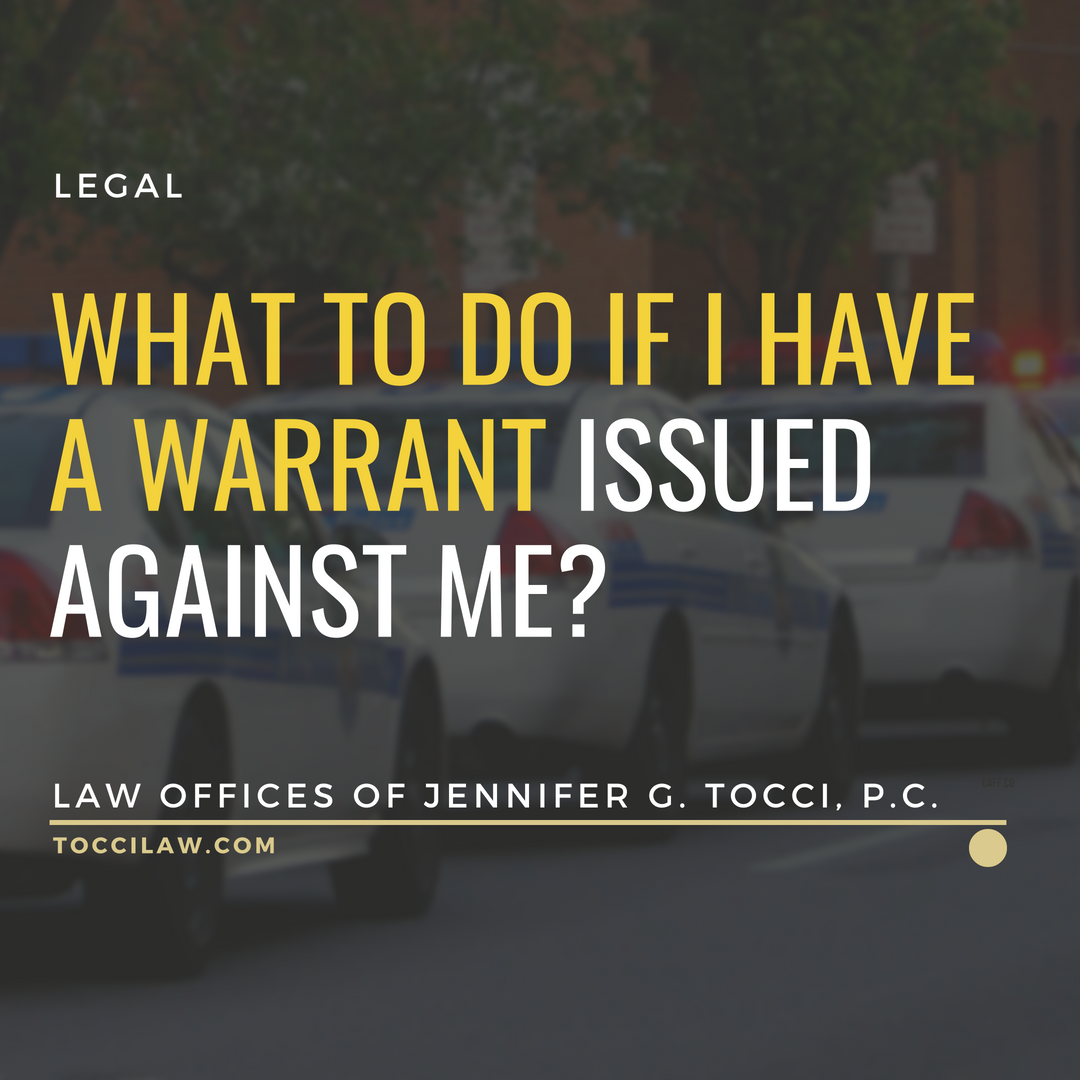 Arrest warrants and bench warrants are orders from a judge directing and allowing the police to arrest you.  Bench warrants are typically issued when you fail to appear in court, failed to pay a fine, or failed to appear for sentencing after being convicted of a crime or violation; whereas arrest warrants are issued after the grand jury or law enforcement officials have probable cause to suspect that you have committed a crime. Neither arrest warrants nor bench warrants expire, and therefore must be confronted in order to resolve the issue.
A warrant issued for your arrest will ordinarily result in the police actively searching for you. While you can surrender yourself to law enforcement in the event the police do not immediately arrest you, you cannot "lift" (vacate) the warrant. If an arrest warrant is issued against you, you will have to defend yourself in court against criminal charges.
If you have a bench warrant, the police are not likely to be out searching for you. Instead, when you are pulled over, questioned, or otherwise involved with the police, the warrant will come up and you may be arrested or issued a ticket that is equivalent to an arrest. Unless you are aware that you missed a court date, most people are unaware that a bench warrant has been issued against them until they are pulled over and arrested.
What do I do if I have a warrant against me or suspect I do?
At times, you may be able to go to or call the court where you believe the warranted was issued. Your attorney will be able to find the warrant and obtain information on the underlying charges that caused a judge to issue the warrant. Ignoring the warrant will not make it disappear, and you could find yourself in police custody without having already discussed the matter with an attorney. It is a better move to be proactive. By hiring an attorney to vacate (lift) the warrant or surrender you (turn you in), you could potentially avoid sitting in jail. Depending on the severity of the crime, if your attorney vacates the warrant, you could avoid jail time entirely, whereas if the police arrest you, you could find yourself sitting in a cell, waiting to be seen by a judge. Additionally, that attorney can handle your subsequent court appearances, hearings and trials.
Will I be notified if I have a warrant?
If a bench warrant has been issued against you, the courts will not send documents notifying you that a warrant has been issued- you will be "notified" when you are being arrested. In the event you are stopped for a minor traffic infraction, you could find yourself in handcuffs if you have an outstanding warrant. If an arrest warrant has been issued, you will be notified when you are arrested.
How do I vacate (lift) a warrant?
The only way to vacate (clear or lift) the warrant is to appear before the judge who issued the warrant. As stated above, it is best to hire an attorney for this process because he or she can create a plan to help you avoid the most jail time and handle your future court appearances.
If you believe you may have an outstanding warrant, call the Law Offices of Jennifer G. Tocci, P.C., (631) 343-7676 to discuss your matter with a skilled attorney.
Attorney Advertising. This blog post is designed for general information only. The information presented at this site should not be construed to be neither formal legal advice nor the formation of a lawyer-client relationship. Prior results do not guarantee a similar outcome. New York State only.